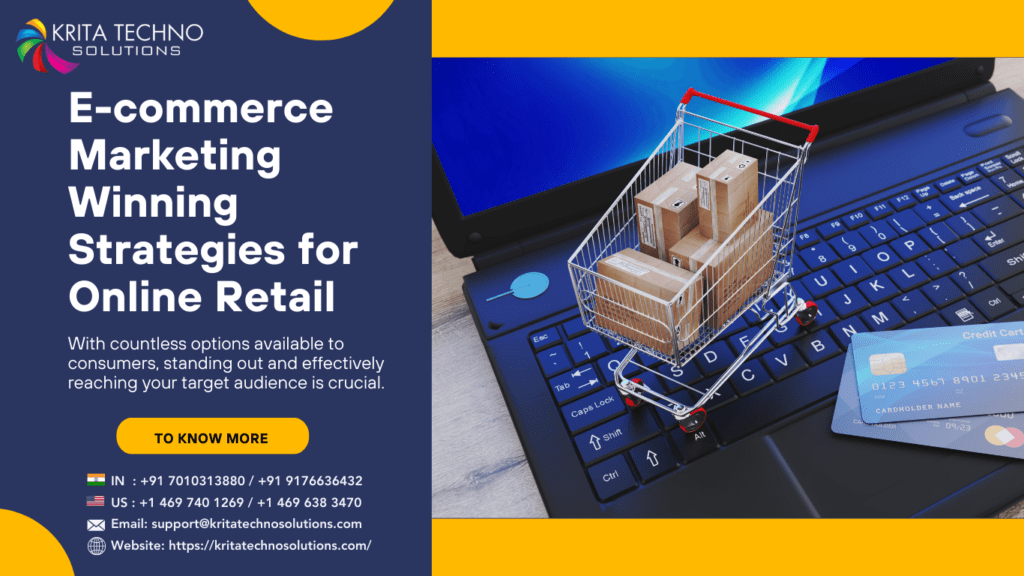 In today's digital landscape, e-commerce marketing is the key to success for online retailers. With countless options available to consumers, standing out and effectively reaching your target audience is crucial. Here are some winning strategies to make your mark in the world of e-commerce.
With 9+ years of experience in the industry and a wealth of knowledge about the latest Web technologies, media trends and best practices, we are well-equipped to help you achieve your marketing goals.
1. Understand Your Audience: Start by defining your target audience. Understand their needs, preferences, and pain points. This knowledge will guide your marketing efforts.
2. Optimize Your Website: Ensure your website is user-friendly, mobile-responsive, and offers a seamless shopping experience. Fast loading times and intuitive navigation are paramount.
3. Content is King: Create valuable and engaging content that not only showcases your products but also provides solutions and information that your customers are looking for. Blog posts, product descriptions, and how-to guides are all valuable.
4. Leverage Social Media: Use social media platforms to connect with your audience. Share compelling visuals and content that drives engagement. Paid social advertising can also be a powerful tool to expand your reach.
5. Data-Driven Decision Making: Analyze data and insights from your e-commerce platform. Use this information to refine your strategies, from product recommendations to email marketing campaigns
E-commerce marketing is a dynamic field, and staying competitive requires adaptability and a commitment to providing exceptional customer experiences. By understanding your audience, optimizing your website, creating valuable content, leveraging social media, and using data to guide your decisions, you can build a strong e-commerce presence that resonates with customers and drives online retail success.
For more in-depth insights and tips on e-commerce marketing, stay tuned for our upcoming blog posts. Your journey to e-commerce excellence begins here!.
For Contact:
📞 IN  : +91 7010313880 / +91 9176636432
📞 US : +1 469 740 1269 / +1 214 705 2058
✉️ Email: support@kritatechnosolutions.com
🌐 Website: https://kritatechnosolutions.com/